Are you recently gearing up for a big fat fall wedding this 2019? Well, you might have already booked the venue, and bought the dress, but what of the wedding videographer?
A good videographer is fundamental when it comes to your big day! Without one, you cannot possibly cherish the memories in fond remembrance a few years down the line. So, if you're planning to look for a few wedding cinematographers, it's best to opt for interviewing them.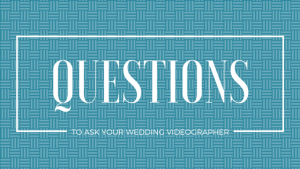 In fact, here are the questions to ask your wedding cinematographer the next time you're out to consult one in your location.
Read on:
What is the Style of Your Filming?
You need to understand the style of your consulting wedding videographer to finalize the deal. Remember, when you go out for interviewing they are displaying their best works, and if that doesn't excite you, this cinematographer won't do.
Now, most videographers offer two styles the documentary and the cinematic style. The documentary style is old school and is filmed in long takes that resemble a home movie. On the other hand, the cinematography style involves capturing a moment that is exciting, dynamic and fast-paced and modern.
For grand wedding videography, a cinematographer will instruct to go for the second style.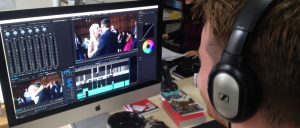 Does He/She Create Full Cuts of Epic Moments?
Ask your wedding videographer if he/she is comfortable capturing the whole wedding ceremony despite filming in a cinematic style. If they say yes, then ask the price for capturing events and the process they'll use to capture more highlights in the ceremony.
What Does He/She Incorporate in Their Highlight Film?
Ask your wedding videographer about the types of highlights they've included in their previous shots. In fact, ask them how comfortable he/she is to incorporate meticulous moments you've planned into your wedding video.
For example, say you wish to incorporate the moment when you throw the bouquet or kiss the groom, then make sure your videographer understands these and doesn't leave before he/she finishes highlighting each moment.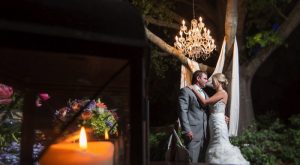 How Comfortable is he/she to Film in Low Light Conditions?
If you've, a themed wedding or a reception at a club, chances are you'll be dealing with low light ambiance. This might create issues to capture ideal moments in high definitions. Thus, you'll require a videographer that uses state-of-the-art equipment to film in low light situations.
So, ask your videographer about his equipment and how suited is he/she to film in darker places. If he/she agrees that lighting would not be much of a problem, chances are you've found a good videographer.
Additionally, keep in mind to hire a bridal cinematographer who is comfortable with you. He/she must understand what you need and must be ready to work under your instructions. For example, if you click well with your bridal videographer then there is a more enhanced chance of making a grand wedding video.
Your wedding videographer along with skills must be social, friendly, and match your personality best to capture impromptu and candid moments.
So, there you go, with these above tips you can definitely hire yourself a skilled videographer for your wedding ceremony.